Meet Our Team
Dr. Peter Scordakis, Dr. Dina Wasileski, and dr. Nico Scordakis are delighted to present our amazing dental team! Friendly and professional, our team has received excellent training to be as experienced and knowledgeable as possible for your dental care in Sacramento, California. We believe in long-term care and are committed to communicating clearly with our patients as we develop lasting relationships. Additionally, we are pleased to have team members who speak Greek and Russian. Learn more about our team below, and call Scordakis Family Dental at 916- 363-2374 to meet with our dentists.
Doctors: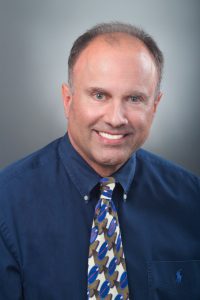 Dr. Peter Scordakis, DMD, is a highly experienced and dedicated dental professional with over 35 years of practice in the area. He earned his dental degree from the prestigious Temple University, School of Dentistry in 1987. Dr. Scordakis also holds an undergraduate degree from Sacramento State. As a firm believer in the importance of ongoing education, he continues to enhance his skills and knowledge by attending monthly training sessions. Dr. Scordakis has accumulated thousands of hours of advanced training in various dental subjects. His ultimate goal as a dentist is to provide exceptional dental care that keeps patients free from pain. With a family that has two other dentists, Dr. Scordakis is truly committed to delivering top-notch dental services.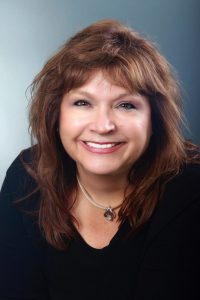 Dr. Dina Wasileski, R.N., BS, DMD is a highly experienced dentist with over 35 years of practice in the area. She obtained her dental degree from Temple University Kornberg School of Dentistry after working as an RN during her premed and dental school years. Driven by her passion for learning, Dr. Wasileski actively seeks educational opportunities to stay updated on the latest advancements in dentistry, including new products and techniques to create a calming dental experience for her patients. She is a proud member of professional organizations such as SDDS, CDA, and ADA. Dr. Wasileski's goal is to provide her patients with a wonderful dental experience, offering health management studies and helping them achieve a beautiful smile. In her free time, she enjoys spending quality time with her family, including her son who works alongside her as a dentist at Scordakis Family Dental.
Dr. Nico Scordakis is a dedicated and passionate dentist who graduated from the esteemed Arthur A. Dugoni School of Dentistry in 2023. Prior to that, he completed his undergraduate studies at Chapman University in 2020. As a firm believer in the importance of continuing education, Nico regularly attends hands-on courses across the country to stay updated on the latest advancements in dentistry. He is a proud member of professional organizations such as the ADA, CDA, and SDDS. Nico's commitment to excellence has earned him an award for collaborative research during dental school. With several years of experience in the dental field, both as an assistant and an IT assistant, Nico is dedicated to empowering his patients to make informed decisions about their oral health. His goal is to provide exceptional care that enables his patients to achieve their oral health goals and maintain their natural teeth for a lifetime. Outside of dentistry, Nico enjoys cooking, exercising, and nurturing his ever-growing collection of plants. He is also enthusiastic about his ongoing journey to learn and practice Spanish, always eager to engage in meaningful conversations and acquire new knowledge.
Hygienists:
Jessica is a skilled and dedicated hygienists who joined our practice in July 2010. With a solid educational background, she graduated from the esteemed Sac City Dental Hygiene program in 2005, where she was honored as the class valedictorian. Additionally, Jessica received an award for excellence in periodontal work from the prestigious Western Society of Periodontology. What Jessica treasures most about being a part of our practice is the incredible relationships she has forged with both the staff and patients. Every day feels like a visit with family, creating a warm and welcoming atmosphere for everyone. Her commitment to providing quality care and building meaningful connections with every patient she treats contributes significantly to the success of our practice. Outside of work, Jessica cherishes her time with her loving husband and three sons. She also enjoys cooking, reading, maintaining her fitness, and exploring new travel destinations.
Ms. Heather
Dental Hygienist
Heather is a Registered Dental Hygienist who has been in the dental field since 1997 and joined our practice in 2019. Heather is not only a Dental Hygienist, but has also had many years of experience as a Dental Assistant and also as a Dental Office Manager. You can ask her about all aspects of your dental care and you can feel confident that she will be able to help you. As a Registered Dental Hygienist, Heather strives to work alongside her patients in a collaborative effort to help achieve not only a healthy, confident smile, but sustainable overall health. Heather has a lot of experience working with patients who have dental anxiety/fear and also patients with special needs. She loves getting to know her patients and building long term relationships.
Heather grew up locally in Wilton and moved to Elk Grove when she got married in 2002 where she still resides with her husband and 3 boys. Heather enjoys walking, camping, swimming, spending time with her family and most definitely watching two of her boys play football and her other son performing in theater.
Registered Dental Assistants with Expanded Function Level 2:
Rayna is a highly skilled and experienced Registered Dental Assistant at our practice, specializing in Extended Function Level 2 (RDAEF2). With over 18 years of valuable experience in the dental field, Rayna began her journey as a dental assistant before realizing her passion for helping patients and decided to further her education. In 2012, she obtained her RDAEF2 license, allowing her to provide even more comprehensive care to our patients. Rayna's dedication to her craft and desire to contribute to the success of our practice is fueled by her love for creating beautiful smiles and ensuring that each patient leaves with confidence and satisfaction.
Meet Alena, our dedicated and experienced Registered Dental Assistant (RDAEF2) who has been an integral part of our practice since 2004. With her passion for providing the highest level of care, Alena works alongside our team of talented professionals to ensure that every patient receives exceptional treatment.
What sets Alena apart is her genuine love for helping others and witnessing the smiles on their faces. Her commitment to patient satisfaction plays a significant role in the success of our practice. Alena takes pride in being part of a team that not only provides outstanding dental care, but also fosters a warm and welcoming environment for our valued patients.
Front Office Team:
Meet Cassandra, our friendly and compassionate Front Desk team member. Since joining the practice in 2022, Cassandra has been an essential part of creating a warm and welcoming environment for our patients. With her proficiency in American Sign Language, she is dedicated to ensuring that deaf and hard of hearing individuals receive the utmost care and attention. Cassandra's favorite aspect of being a part of our practice is the way we treat our patients as cherished guests, fostering a home-like atmosphere filled with laughter. Through her kindness and understanding, she consistently contributes to the success of the practice. Outside of work, Cassandra indulges her artistic side as an accomplished artist.
Ms. Candace
Billing Manager/ Insurance Specialist
Candace is our talented Billing Manager and Insurance Specialist here at our practice. She joined our team on July 23, 2020, bringing with her a wealth of experience and knowledge in the dental industry. Candace completed her dental assisting training at a reputable dental assisting school, becoming a Registered Dental Assistant (RDA) in 2019. She also took on the role of office manager in 2020.
Prior to joining our practice, Candace spent several years working at Delta Dental Insurance Company. Starting as an audit review clerk, she quickly rose through the ranks, eventually becoming the admin for the entire commercial call center, overseeing approximately 350 employees. Candace was then promoted to the position of commercial/HMO business Trainer, where she trained employees in customer service, claims, and prior authorization. She later moved to the Grievance and Appeals Department, continuing her training responsibilities for all business lines.
Returning to the dental office after 17 years, Candace now manages front office responsibilities while handling all account maintenance and management. She takes pride in building strong bonds with patients, treating them like family. Candace loves hearing about their lives, and her patients often share updates and pictures with her. Her dedication and hard work contribute to the success of our practice. Candace goes above and beyond for both her patients and fellow staff, always giving 120% to patient care. In her free time, she enjoys hiking and being outdoors, spreading joy and being the life of the party. As a proud mother of two beautiful girls, Candace brings her nurturing spirit to every interaction. Her passion for helping others and her genuine enjoyment of her job make her an invaluable asset to our team.
Dental Assistant:
Ms. Natasha
Dental Assistant
Ms. Natasha has been an integral part of our dental practice since 2007, contributing her expertise and passion as a Dental Assistant. With over a decade of experience, she brings a wealth of knowledge to our team. Natasha's commitment to patient care and exceptional chairside manner make her an invaluable asset. Always eager to assist, she takes pride in providing personalized attention and ensuring patients feel comfortable throughout their visit. Natalya's dedication to her profession shines through in every aspect of her work, making her an essential part of our practice.